Carl Welte, Communicating about Differences: Understanding, Appreciating, and Talking about Divergent Points of View, Balboa Press, 2021.
Differences between people are inevitable. Unfortunately, such differences can sometimes evolve into serious conflict, drag on, or remain unresolved. Because the world shows up differently for each of us, leading to individual interpretations as to what is occurring, it is important to skillfully discuss differences with confidence and competence. This book is a guide that provides strategies, concepts, and tools to help you have genuine, productive conversations despite varying points of view.
FIND IT AT: Amazon.com, Barnes & Noble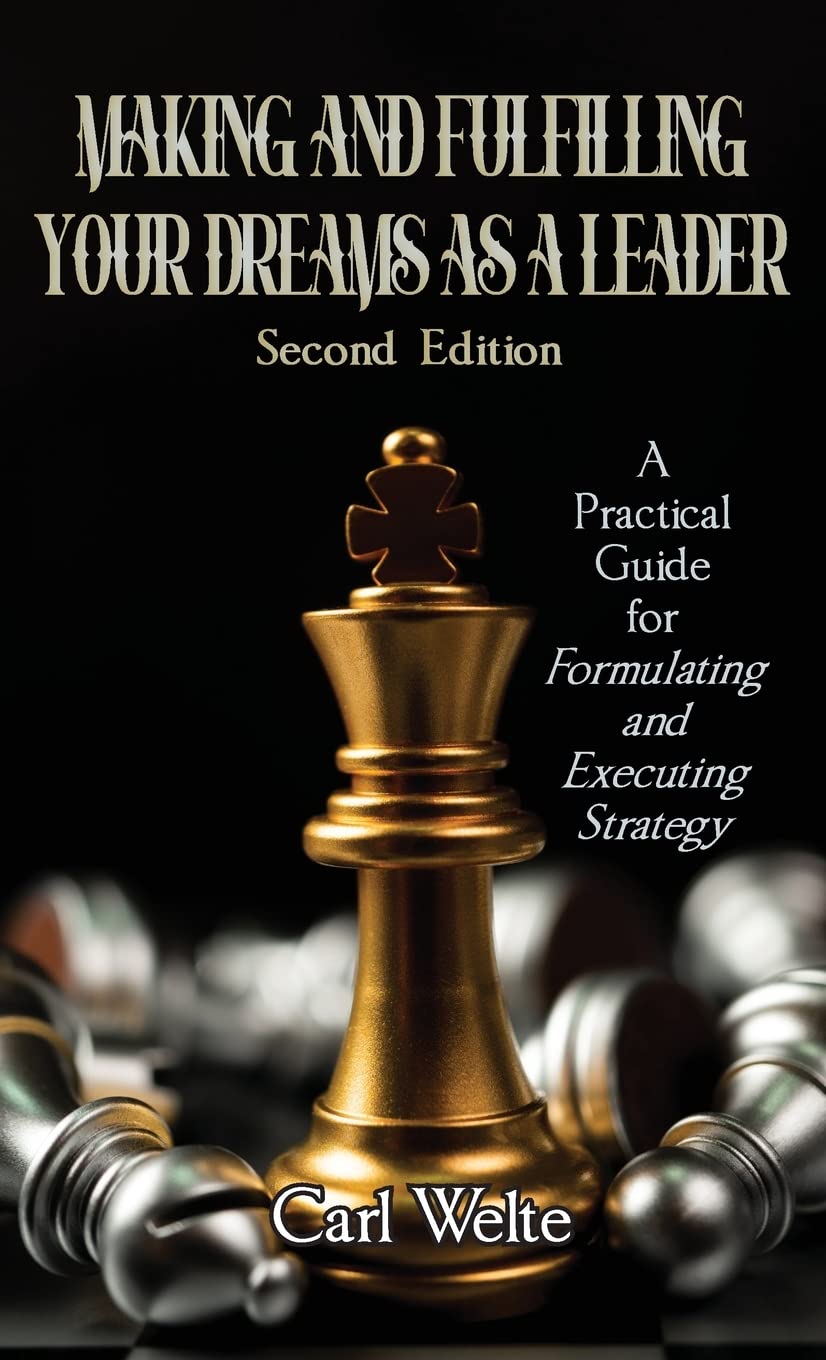 Carl Welte, Making and Fulfilling Your Dreams as a Leader: A Practical Guide for Formulating and Executing Strategy, The Ewings. Publishing 2022.
Making and Fulfilling Your Dreams as a Leader enables you as a leader—regardless of organizational level—to truly make a difference. It equips you to mobilize people to achieve shared aspirations in creating a desired future.
You will be able to apply the strategic framework model presented in Making and Fulfilling Your Dreams as a Leader on an ongoing basis to establish and live your organizational identity and set a direction to anticipate and constructively address business opportunities and challenges.
FIND IT AT: Amazon.com, Barnes & Noble